Uzbek journalists at the Press Council of Azerbaijan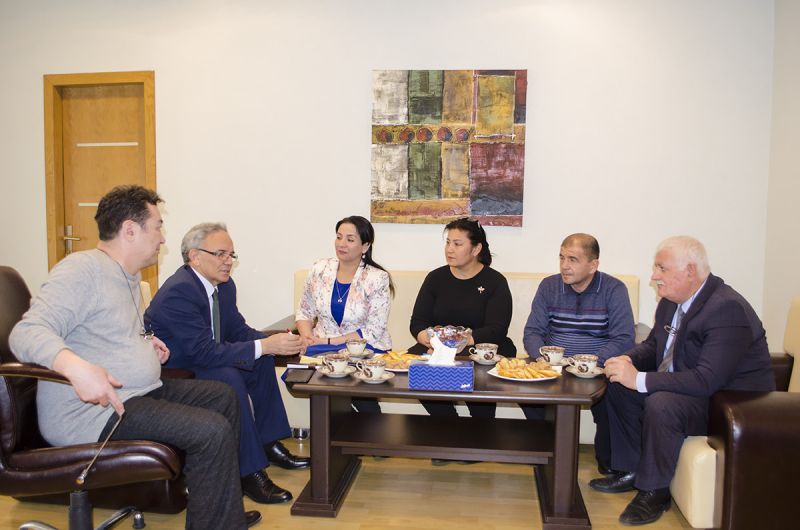 Today a group of journalists from Uzbekistan visited Azerbaijani Press Council.
The Chairman of the Press Council, Aflatun Amashov, welcomed the guests and informed them about the state of Azerbaijani media. While reflecting on the crucial importance of the parliamentary elections to be held in Azerbaijan, the Chair emphasised that the Council would be monitoring the media coverage of the elections. The Chairman stated that the initial results of the monitoring were conveyed to wider public and he articulated on the pivotal tendencies. Mr Amashov has said that the election environment is rather dynamic and Azerbaijani media is organising its activities accordingly.
The guests, which included Ozode Mikmuradova, the correspondent of Uzbek National Agency,Mirzekhandan Avazov, an employee of the state television of Uzbekistan and Nargiz Kosimova, Faculty of International Journalism of the World Languages University of Uzbekistan, while expatiating on the purpose of their visit, said that they aim to journalistically cover the elections and observe the whole process.
06.02.2020